The American Idol 2014 spoilers for the Top 7 finalists will be revealed tonight and we'll bring the results right here live as they are announced! This time around there will be no last chance to avoid elimination on the American Idol results show. The judges have already used their one save of the season, and someone will be going home this week!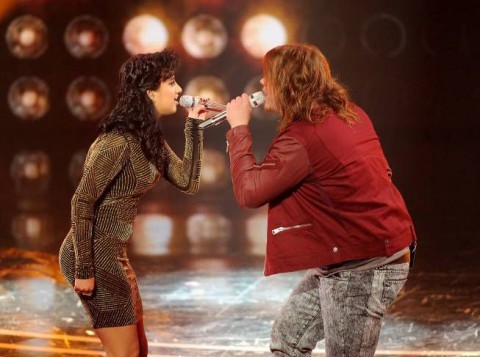 Even though Sam Woolf was the person who got voted off American Idol last week, only to be saved by the judges, we don't think he will be the finalist who gets the boot tonight. In our American Idol elimination results prediction earlier today, we actually pegged the bottom three tonight as most likely to be Malaya Watson, Dexter Roberts, and CJ Harris.
Sam's performance on Wednesday night was somewhat improved and received a mostly positive response from the American Idol judges. Plus, every Sam fan of varying degrees out there probably cast all their votes for him last night to make sure he didn't end up on bottom again this week. Sometimes being on the bottom can actually give you a boost for a week or two when your fans realize they need to get off their butts and vote if they want to save you.
With Sam probably going to be safe tonight, or at least not in last place, our prediction was for CJ Harris to probably be the one who went home on American Idol this week. He's been riding in the low end of the pack far too long and his performance on Wednesday was not particularly fabulous. This very well may be CJ's final night on the show.
Or may not. The final results are in, and things certainly did not go as many were predicting!
Safe:
Bottom Two:
Eliminated: