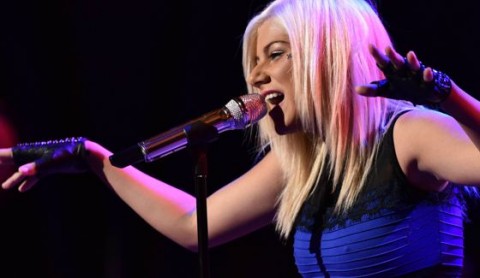 The American Idol 2015 finalists perform tonight for Kelly Clarkson week and we've got a new twist to greet them with the "Idol Fan Save." This twist will pit the Bottom 2 singers each week in to a Twitter battle royale where the one with the most online support will remain while the other survives. Yes, that means the lowest vote-earner can outlast the second to last singer week after week. Kinda crazy, right?
While having a huge following on Twitter won't guarantee your safety in the Bottom 2, it's still an interesting metric to evaluate. Voting is open to everyone through Twitter and not just the contestants followers so you can support anyone you want no matter who you follow.
Here's the break down heading in to tonight's American Idol show when it comes to who has the most followers on Twitter.
American Idol 2015 Top 9 contestants' Twitter follower counts:
Only Tyanna and Quentin have less than ten thousand followers and Tyanna was only under that mark by 4 follows as I type this. The top contender on Twitter is Jax with Daniel close behind her, but I wouldn't say Jax is in any danger of falling in to the Bottom Two and we're probably not that lucky with Daniel.
The bottom two contestants in our American Idol poll for last week's performances had Joey and Qaasim in the hot seats. Joey does have a sizable lead over Qaasim and who knows, the vote could come down to less than 5K separation.
We'll have to see how this all goes down tonight on American Idol 2015 when the Top 8 contestants are revealed!