Tonight we'll find out who goes home from American Idol 2014 as part of the results show starting at 9PM ET on FOX. Until then, let's see what your poll results predict will happen.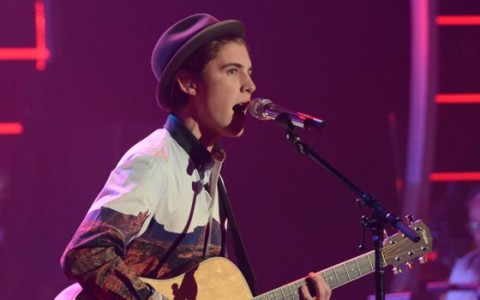 After thousands of votes we've got a picture of who you the readers think is leading the pack and which singers are facing some potential danger at tonight's show.
It took him four weeks, but Alex Preston is on top of the Top 10 stack with his performance of "Story of My Life" and it earned him 23% of the vote so far. That's huge and the highest any one singer has earned in these finalist weeks. Following him for the Top 3 spots is Malaya Watson with 15% and Sam Woolf at 12%. All three of those singers should be safe, according to your votes.
Down the middle of the pack we've got Jena Irene at 10%, Caleb Johnson at 9%, Jessica Meuse at 7%, and Majesty Rose at 6%. These singers should be safe from elimination even if they slip down to the Bottom 3 tonight. This is Caleb's worst showing since the finalist weeks began so he'll need to get that energy back up next week before any surprises hit.
Pulling up the rear with the Bottom 3 we find MK Nobilette and Dexter Roberts tied for last with just 4% of the vote. CJ Harris joins them near the bottom at 5%. MK has been steadily showing up in the danger zone while Dexter has been a roller coaster in his polling so far. CJ had a bad night and it showed. Could a sudden drop spell the worst news for him?
We'll be live blogging what happens tonight on American Idol with the voting results, so keep checking back here starting at 9PM ET for the spoilers!