Dim the lights, here we go! With no Save left we're finally going to meet the American Idol 2014 Top 7 contestants after one more finalist was eliminated last night.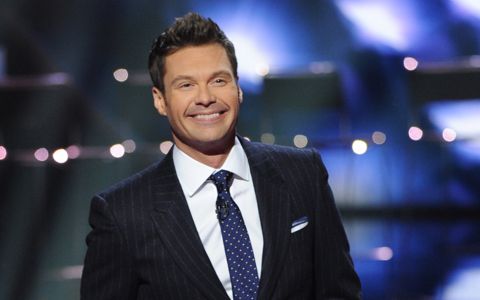 We shared our predictions for this week's elimination and have been going through your votes in our poll, but all those don't mean anything until the voters weigh in for the official results for who goes home.
Join us on Facebook & Twitter for the latest Idol updates all season long!
Host Ryan Seacrest revealed the results as we meet season 13's Top 7 contestants.
American Idol 2014 Top 7 Contestants:
Mixing it up this week we had a Bottom 2 rather than the usual Bottom 3. There aren't enough singers left to warrant the wider bottom spots.
Top 8's Bottom 2 Contestants:
CJ Harris
One of these Bottom 2 singers was eliminated with no chance of redemption now that the Judges Save has been used up.
Top 8 – Who Was Eliminated on American Idol Last Night?:
What do you think of this week's outcome? Did America get the votes right? Should the Judges have kept the Save around for this week instead? Share your thoughts!
click images to see full-size