Every year we're curious to know where the American Idol finalists are from. Where a contestant calls home can have a big effect on their votes when it comes time for the live shows. As is often the case on the show, we found that a majority of the American Idol 2014 finalists happen to be from the South.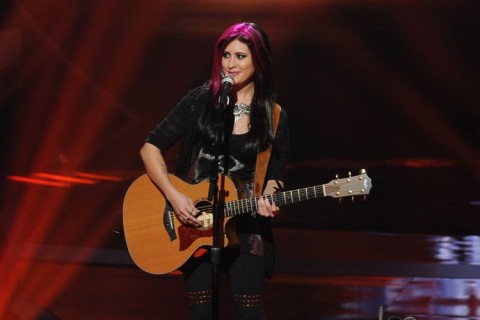 On average, if you look back through the years, it seems most seasons of American Idol have a large contingent of Southern finalists. In addition, nine out of 12 winners have been from the Southern United States, with six of them from the Southeast.
Taking a look at the map below courtesy of The Idol Pad, it is clear that American Idol has long been dominated by Southern contestants, and this year is no exception. This map shows the origins of the Top 31 for American Idol 2014, as well as where all the previous American Idol winners are from.
(Click the pic for bigger image.)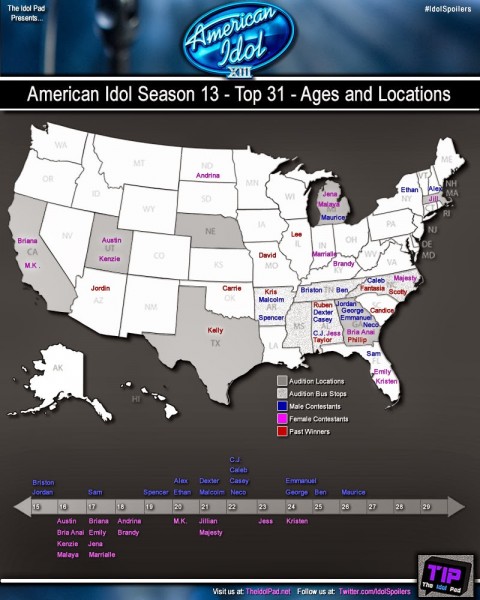 As Rodney Ho of AccessAtlanta.com notes, the South is represented even more strongly than usual among American Idol season 13 finalists.
Alabama: CJ Harris, Jessica Meuse, Dexter Roberts
Florida: Sam Woolf, Emily Piriz, Kristen O'Connor
North Carolina: Majesty Rose York, Caleb Johnson
Tenessee: Ben Briley
From the Northeast this season, we only have Alex Preston from New Hampshire among the finalists. From the West, we only have MK Nobilette from San Francisco. The remaining two finalists, Malaya Watson and Jena Irene Ascuitto, are both from Michigan.
Why does American Idol have so many contestants from the South and why do they so often win? Well, as noted on AccessAtlanta.com, it's likely a combination of many factors.
"It's that small-town charm. It's the lack of other opportunities in said small towns. It's the church background which enabled many to sing from their earliest years. It's the show's popularity in the South among voters," Rodney Ho said.
Will we end up with another Southern American Idol winner this season? Only your votes will decide!