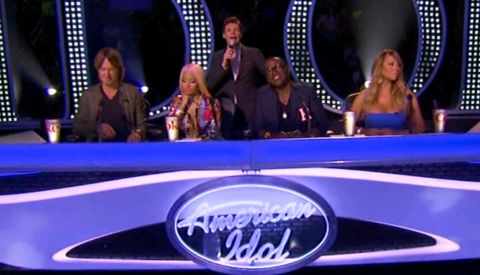 We're down to the final set of results for the girls moving in to the American Idol 2013 finalists stage for the Top 20 singers this season. Anyone not cut from tonight's show will move on to next week's round and join the five successful ladies from last week.
All remaining ten girls had their chance tonight and now we're about to have confirmed what the spoilers leaked out earlier today.
Eliminated Singers from Season 12:
Cristabel Clack
Jett Hermano
Juliana Chahayed
Melinda Ademi
Rachel Hale
Safe Singers in the American Idol 2013 Top 20:
So those "safe" Hopefuls will join Angela Miller, Adriana Latonio, Amber Holcomb, Kree Harrison, Tenna Torres to form the American Idol 2013 Top 10 Girls. Exciting stuff! Congratulations to all the ladies. The ones who didn't make the cut can return next year so I'm sure we'll see some of them again before too long.
What do you think of the judges decisions? Did the right singers make the cut?
click images to see full-size