I've always considered myself a bit intuitive, and I always like to make my own private American Idol predictions (I picked Phillip Phillips to win at Top 24), so I thought it would be fun to actually share them this season. And while doing so, invite you to make your own predictions in our comments section. We can even check back throughout the season to see who we're doing and then again at the end to see how wrong (ok, right) we were! Sounds fun, yes?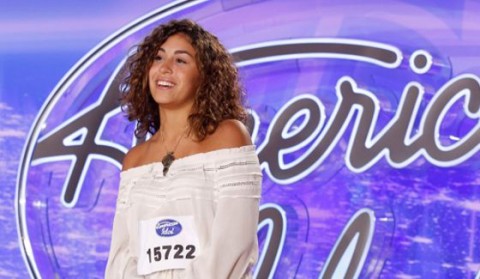 Be warned, however, that in doing this post, I will be revealing part of the rumored Top 24. And by rumored, I mean basically 100 percent exact. So stop reading now if you don't want spoiled.
[Last chance warning: SPOILERS AHEAD]
Of the Top 24, here's who I think will make the Top 14 cut:
(Note: Keep in mind, the judges are cutting 10 of the top 24 and they're not promising to keep the genders divided equally, so we can expect the females to outweigh the males)
My predicted Top 14
So that's how I could see the judges whittling down the Top 24 to the Top 14. I think it's possible we could see even more girls in the Top 14 than I included, but I can't imagine them cutting any of the guys I've included.
As of now it's unclear who the Top 14 will become the Top 10, but I'm presuming the public will be deciding that. And who knows when they'll sneak in some wildcards. So let's just play with what we've got and go on to the Top 10.
My Predicted Top 10
Thomas Stringfellow
Emily Brooke
Sonika Vaid
Trent Harmon
La'Porsha Renae
Shelbie Z
Jeneve Rose Mitchell
Manny Torres
Dalton Rapattoni
Gianna Isabella
I think this group of 10 would be a very likely outcome if it's up to America. I think Shelbie Z is a definite in that case because of the fanbase she comes with from The Voice. And based on editing and screentime, many of the others I've included are also very likely, especially the guys, because we know how the voting goes when it comes to cute (not even always cute) white guys. So now let's get really crazy and predict the way the Top 10 will play out. Remember, this is all for fun and I'm probably going to be way, way off.
1oth place: Manny Torres
9th place: Gianna Isabella
8th place: Jeneve Rose Mitchell
7th place: Dalton Rapattoni
6th place: Shelbie Z
5th place: La'Porsha Renae
4th place: Thomas Stringfellow
3rd place: Emily Brooke
2nd place: Sonika Vaid
1st place: Trent Harmon
So that's my big shot in the dark prediction. And I based my predictions on how I've seen so many other seasons of American Idol play out. Trent Harmon is getting that Phillip Phillips edit and the female voters are going to love his boy nextdoor qualities. That is if the judges let him get into a position to steamroll to the end.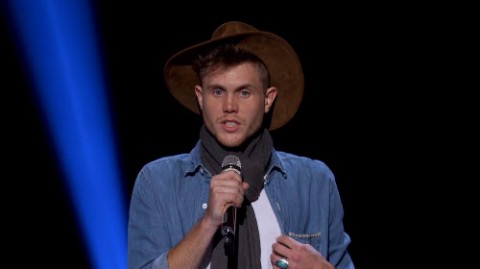 Remember, this isn't who I want to win or anything like that and it's JUST for fun. So now it's your turn! Please share with us in our comments section below how you predict the season will play out! And bookmark this post and keep checking back throughout the season!