At some point this week on the show, the remaining American Idol 2016 contestants will be whittled down to a Top 51 competitors. Those singers will have one more chance to impress the American Idol judges enough to make it through to the Top 24. Their song choices for this extremely important round of performances will be vital, and we have the American Idol spoilers on what they chose to sing!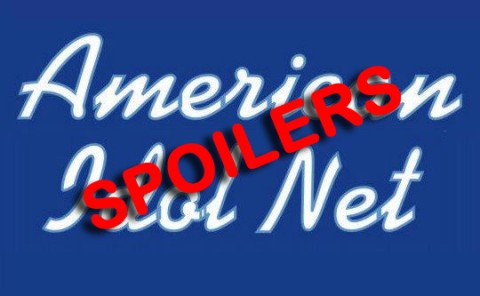 If we've learned anything from watching Idol over so many seasons, it's that picking the right song for the right moment is a make or break decision. A great singer can select a song that doesn't quite work for their voice, or isn't the right selection for that particular round. That wrong choice can sink an otherwise favorite frontrunner, and that's especially true in the pre-voting rounds.
WARNING: TOP 51 SPOILERS AHEAD
For the American Idol 2016 Top 51, choosing the right song will be the difference between going home, or making it into the coveted Top 24 this season. Thanks to our buddies over at The Idol Pad, who always provides us with the best and most accurate American Idol spoilers every year, we are pleased to bring you the list of who the Top 51 are, and what they have chosen to sing for their lives in the competition. We also have a bit of spoilers on which contestants pleased American Idol judges so much, they actually received a standing ovation!
Adam Lasher (with guitar) – "Stay" by Rihanna & Mikky Ekko
Ameet Kanon – TBD
Andrew Nazarbekian – "Addicted To You" by Avicci
Amelia Eisenhauer (with violin) – TBD
Anatalia Villaranda – "Runaway Baby" by Bruno Mars
Ariel Sprague – "Locked Out Of Heaven" by Bruno Mars
Avalon Young – "Yo (Excuse Me Miss)" by Chris Brown
C.J. Johnson (with guitar) – "Parachute" by Chris Stapleton
Christian Eason – "Try A Little Tenderness" by Otis Redding ***
Chynna Sherrod – "Hometown Glory" by Adele
Colette Lush – "Like I'm Gonna Lose You" by Meghan Trainor & John Legend
Dalton Rapattoni – "It's Gonna Be Me" by N'Sync
Emily Brooke – "So Small" by Carrie Underwood
Gianna Isabella – "I Still Believe" by Brenda K. Starr/Mariah Carey *
Isaac Cole (with guitar) -"Crash And Burn" by Thomas Rhett
James Dawson VIII (with guitar) – TBD
Jeneve Mitchell (with guitar) -"Ring Of Fire" by Johnny Cash *
Jenn Blosil – "The Hanging Tree" by Jennifer Lawrence (from The Hunger Games: Mockingjay – Part 1)
Jenna Renae – "Flat On The Floor" by Carrie Underwood
Jessica Cabral – "Breathe" by Faith Hill
Jessica Clark – TBD
Jon Klaasen – "Stronger (What Doesn't Kill You)" by Kelly Clarkson
Jordan Sasser -"Love Runs Out" by One Republic
Jordyn Simone – "Should've Been Us" by Tori Kelly
Kacye Haynes – "Hold On, We're Going Home" by Drake
Kassy Levels – "Toxic" by Britney Spears
Kayla Mickelsen – "Anything Could Happen" by Ellie Goulding
Kelsie Watts – "Walk Away" by Kelly Clarkson
Kory Wheeler (with guitar) -"Electric Love" by Borns
LaPorsha Renae – "The House Of The Rising Sun" by The Animals ****
Laurel Wright (with guitar) – "Dime Store Cowgirl" by Kacey Musgraves
Lee Jean (with guitar) – "Make It Rain" by Foy Vance/Ed Sheeran
Lindita Hamili – "Bang, Bang" by Jessie J., Ariana Grande, & Nicki Minaj
MacKenzie Bourg (with guitar) – TBD
Malie Delgado – "Little White Church" by Little Big Town
Manny Torres – "Master Blaster (Jammin')" by Stevie Wonder
Mary Williams – "Better Dig Two" by The Band Perry
Michelle Marie – "Little Toy Guns" by Carrie Underwood
Mionne Destiny – "Rumour Has It" by Adele
Olivia Rox – "Love Somebody" by Maroon 5 *
Sara Sturm – "Battlefield" by Jordin Sparks
Shelbie Zora – "Barracuda" by Heart
Shevonne Philidor – "You Can't Win" by Michael Jackson (from The Wiz)
Sonika Vaid – "I Surrender" by Celine Dion *
Stephany Negrete – "Girl On Fire" by Alicia Keys **
Terrian Bass – "Tightrope" by Janelle Monáe & Big Boi
Thomas Stringfellow (with guitar) – "Story Of My Life" by One Direction
Tiffanne LeMay – "Numb" by Usher
Trent Harmon – "Tiny Dancer" by Elton John
Tristan McIntosh – TBD
Zach Person (with guitar) – "American Woman" by The Guess Who/Lenny Kravitz
* received a standing ovation by Keith Urban
** received a standing ovation by Jennifer Lopez
*** received a standing ovation by Jennifer Lopez & Keith Urban
**** received a standing ovation by Jennifer Lopez, Keith Urban, & Harry Connick Jr.
Can't wait to find out which of these American Idol 2016 hopefuls made it through to the Top 24? Check out the results on our American Idol spoilers page!