The Top 11 contestants will perform tonight during the live show, but getting the judges approval won't be enough to survive. They'll need your votes at the end of the night. So where do they stand after last week's polling? Let's take a look.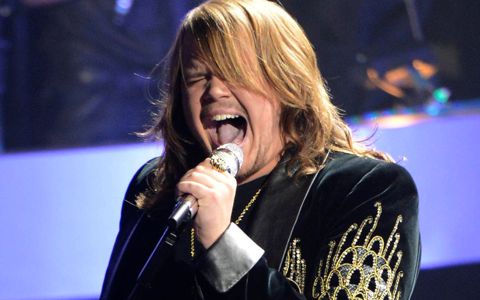 Last week's voting really leveled out the playing field in our polls. There weren't any standouts in the numbers but there was still a definite divide between the most popular singers and those fighting to hang on at the bottom.
These numbers are coming to us from your votes in our unofficial poll from the Top 12 last week. While not exact to the official results they do provide a lot of insight to where readers stand and tends to accurately predict the lower bracket very well.
American Idol 2014 Top 12 Week Poll Rankings:
Malaya Watson – 15% – up 8 points from last week
Caleb Johnson – 12% – down 9 points from last week
Dexter Roberts – 12% – up 8 points from last week
Sam Woolf – 10% – even from last week
Majesty Rose – 9% – even from last week
Alex Preston – 6% – down 1 point from last week
Jena Irene – 6% – even from last week
Jessica Meuse – 6% – down 3 points from last week
CJ Harris – 5% – up 1 point from last week
Emily Piriz – 5% – down 2 points from last week – eliminated
Ben Briley – 4% – up 1 point from last week
MK Nobilette – 4% – even from last week
Lots of Even Stevens from the past two weeks but as for big changes we did see Caleb Johnson fall nine points while Malaya and Dexter both climbed eight each. Can Caleb come out swinging again tonight to regain the lead or does he risk burning out his fans on too much energy?
On the other side, MK has got to step it up tonight or she's likely to end up right back in the bottom rung yet again. First thing she could try is ditching the hat!
We're looking forward to seeing what happens tonight with the live show and movie songs so check back in with us at 8PM and we'll enjoy it all together.
click graph to see full-size view