We've finally arrived at one of the biggest American Idol 2014 spoilers moments of the season! The stakes are incredibly high for the contestants as the American Idol Top 10 finalists for season 13 are announced at last.
Who did the voters choose to move on? We made our prediction earlier today, now it's time to find out the official American Idol results!
Those who make it through to the next round this evening will be guaranteed a spot on the American Idol Live Tour, extending their time in the spotlight at least through the summer. For the person who was eliminated on American Idol tonight, the road stops here.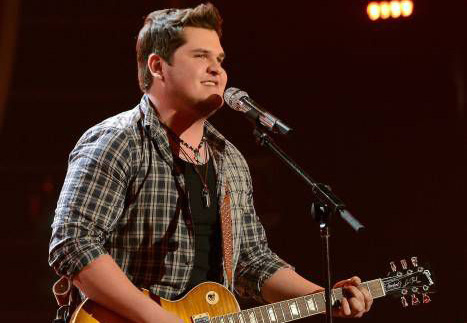 The singer who got voted off American Idol 2014 this week won't be headed out on tour with the rest of the finalists this summer. Instead, they'll be headed home to an uncertain future ahead. Hopefully their time on the show will be enough to propel their career to the next level without the benefit of getting paid to tour around the country and grow their fan base even more.
For those who were lucky enough to make it to the American Idol Top 10, they still have a chance to walk away with the big recording contract and a fat stack of cash. Plus, they'll all keep getting paid to do what they love at least through the summer tour while they sing their hearts out for fans across the country.
So who are your American Idol 2014 Top 10 finalists? Which contestant was the unfortunate soul who missed out by just one vote and went home on American Idol tonight in 11th place?
We're bringing you the results live as they happen!
Safe: 
Bottom Three:
Bottom Two:
Majesty Rose York
Ben Briley
Eliminated: Ben Briley