Results ahead for who went home on American Idol tonight! Five of the fifteen singers will be left waiting at the altar when the judges once again call only ten of their names to take the stage Wednesday evening. We have the American Idol spoilers for you now on which five guys are eliminated by the judges without getting a chance to sing for your votes.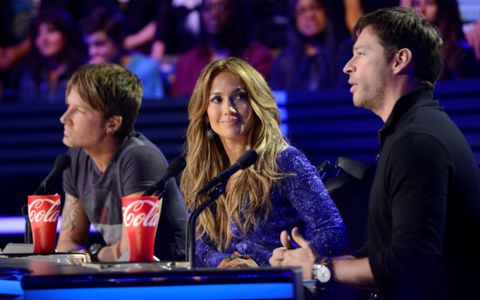 Thanks to early
American Idol 2014
spoilers
from
The Idol Pad
, we have the list of who will be sent home and who will be up for the vote tonight. These singers won't know whether or not they're cut until the
American Idol
 results at the end of the two-hour live show.It's a tough way for these eliminations to be announced, or rather passively revealed, but that's how things are rolling this year: cruel cuts.
American Idol Top 10 Guys – Who Survived Elimination Tonight?
It wasn't good news for everyone though as the singers who didn't hear their name called went home tonight.
Top 15 Guys – Who Was Eliminated on American Idol tonight?
With five singers being cut these other ten will press on in the competition. They'll face another round of eliminations on Thursday night when America's votes are revealed and the Top 10 finalists are announced.
It won't stop there either though as the judges are allowed three wild card picks. Of course those will be singers already rejected by the viewers as they prepare for next week's voting all over so that's an uphill battle for them.
Did your favorite singer survive elimination? Get ready to vote for the best of the Top 10 Guys!
>> Read our full recap of tonight's show and watch all the performances.