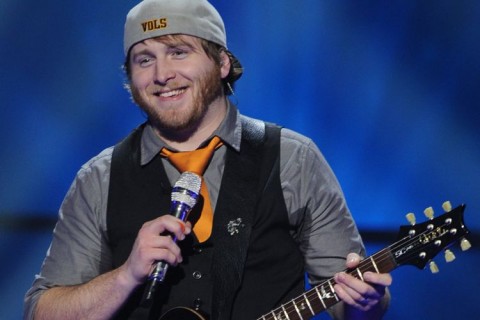 America and the judges decided who the American Idol 2014 Top 13 should be Thursday night, and while there were some surprises, it's a pretty solid Top 13. Let's get to this week's power rankings.
American Idol 2014 Top 13 Power Rankings
(In descending order)
13. Kristen O'Connor. I'm putting Kristen at the end of the list because America didn't pick her and I'm still not sure why the judges are so interested in her. I don't know if she'll be the first of the Top 13 to go home, but it's possible.
12. Jena Irene. I was surprised America didn't put Jena in their Top 10, but since they didn't I have to put her in this spot. I still think there's a chance that she can bounce up on the list if she picks the right song next week.
11. C.J. Harris. I cannot believe C.J. did not make it into America's Top 10. I almost put him higher on the list anyway because I know he'll end up doing better in the votes in the upcoming weeks.
10. Emily Piriz. American surprised me on Emily. But Harry Connick Jr.'s passive aggressive comments about the risque song choice really gave her a lot of attention. I think once that wears off, she won't last long in the competition.
9. Jessica Meuse. I think Jessica really needs to do something about how she comes off on camera if she wants to last. She's very talented and should be ranked higher, I think, but there's something about her presence on screen that is off-putting.
8. Dexter Roberts. I think Dexter's biggest problem this season is going to be Ben Briley. Ben will get the country vote and Dexter will suffer.
7. Majesty Rose.  America put her through, but I think she needs to pick some great songs if she wants to climb higher than 7th place.
6. Alex Preston. I can see Alex sticking around for a while. He's like a mixture of Elliott Yamin and Lee DeWyze, only better. I could see him making it to the finale, but for now, I'm keeping him in the middle.
5. Sam Woolf. Could Sam be the next American Idol? It's possible. I'm pretty sure he's at least in America's Top 5 so he's also going in ours.
4. Caleb Johnson. There's something very James Durbin about this guy. He's quite a showman and that's either going to carry him far or be his downfall. I could see people tiring of him if he doesn't show some diversity.
3. MK Nobilette. I do not at all expect MK to be in the Top 3. I just think she had a good performance week and she's gotten a lot of press outside the competition because of her sexuality. So right now, she's riding that wave. But when that wears off, she's going to have to keep America interested.
2. Ben Briley. I think Ben will be sticking around awhile. He's a great singer and the country music fans will vote heavily for him. I think he'll easily finish Top 5 if not higher.
1. Malaya Watson. This girl is my absolute favorite and even though she's in our No. 1 spot this week, I don't expect her to win American Idol 2014. I'd never pick the winner in the first week of live shows. I just think with her great voice and her personality, America will like her for a bit.
OK, so I've thought about it and I am actually going to make a prediction just for fun. I think I'll be wrong, but I'm going to go with Alex Preston as the next American Idol.
How would you rank the American Idol 2014 Top 13? Who do you think will win Season 13?