Video: Jena Irene Leads The Top 11 on American Idol
The American Idol Top 10 contestants are busily preparing for this week's live performance show where another singer will be sent home, but how close are each to that edge of elimination? Let's look back at last week's polling data to see who has the most recovery work to do.
Climbing the charts this past week was Jena Irene with her performance of "Decode" which shot her straight to the top with a huge sixteen point jump. Caleb isn't far behind her with his steady top ranked performance and even managed to pull a few more points from the crowd this week. Rounding out the top three in our poll is Malaya Watson who slipped a few points but continues to do well overall in the numbers.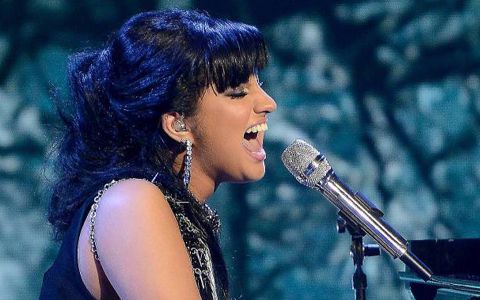 Caught in the middle we've got CJ at ten points after doubling his numbers from last week. MK has a big climb out of the danger zone in our poll and in the show's official results. Alex comes next as he's stuck in the middle ground and can't seem to do anything about it. Then there's Sam Woolf who makes the girls scream, but can't get them to vote as he slides down four points this week.
According to your votes in our poll the three singers who need to work the hardest to avoid elimination and regain voter praise are Dexter, Jessica, and Majesty. Dexter seems to have on/off weeks, but you can't play those sorts of games on American Idol. Jessica is having a hard time rallying the votes in our poll as she is sliding to danger. Majesty is doing the same thing as Dexter with high weeks and low ones that could cost her if she doesn't pull it together.
See where your favorites stand in the rankings here and check out the chart below to watch their path through the season so far.
American Idol 2014 Top 11 Week Poll Rankings:
Jena Irene – 22% – up 16 points from last week
Caleb Johnson – 16% – up 4 points from last week
Malaya Watson – 13% – down 2 points from last week
CJ Harris – 10% – up 5 points from last week
MK Nobilette – 7% – up 3 points from last week
Alex Preston – 6% – even from last week
Sam Woolf – 6% – down 4 points from last week
Dexter Roberts – 5% – down 7 points from last week
Jessica Meuse – 4% – down 2 points from last week
Majesty Rose – 3% – down 6 points from last week
Ben Briley – 1% – down 3 points from last week – eliminated
click graph to see full-size view