We're about to find out who is going home tonight on American Idol, but until we get to the results show at 9PM let's take a look at the polling results.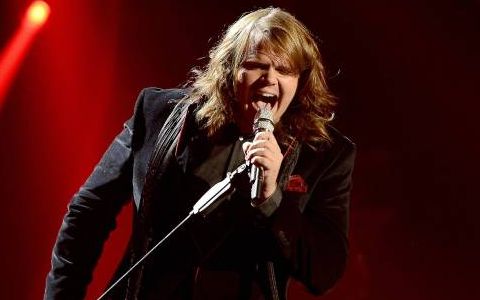 After more than three thousand votes in this week's "who was the best?" performance poll, Jena Irene (23%) is leading the packing with nearly a quarter of the entire vote. Following her is Caleb Johnson (15%) and then Malaya Watson (13%). All three of these singers are likely to be safe this week.
Running through the middle we've got CJ Harris (11%), MK Nobilette (7%), Alex Preston (6%), Dexter Roberts (6%), and Sam Woolf (6%). Lots of folks are expecting MK to fall out of the competition this week after repeat trips to the Bottom 3 and it wouldn't be surprising, but maybe those scares rallied her support. It would be a surprise to see her not in the Bottom 3 this week.
Down in this week's Bottom 3, according to your votes in our poll here, you'll find Ben Briley (2%), Majesty Rose (3%), and Jessica Meuse (4%). Once again the readers here are putting Ben in the danger zone for the third straight week, but he's yet to actually be in the official Bottom 3. Clearly a disconnect in the official results and the Ben support team here on the site. I don't necessarily expect Ben to be sitting on the stools this week, but he's in danger of getting there before too much longer.
We'll be live blogging what happens tonight on American Idol with the voting results, so keep checking back here starting at 9PM ET for the spoilers!