Tonight the results from American Idol 2014 first round of finalists performances will be revealed and give way to the season's Top 12 contestants. Let's check out your votes so far to help predict who will be sent home on tonight's show.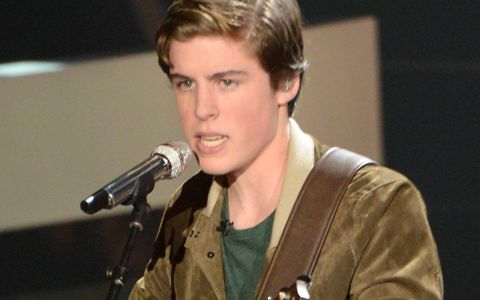 With over a thousand votes in our poll for the best performance of the week we've got a decent set of numbers to work with. There are some familiar faces leading again this week so tonight's show seems unlikely to deliver any blindsides.
No surprise here to find Caleb Johnson rocking the poll with 21% of the vote. He had the pimp spot and delivered a grand performance that clearly left viewers with a great impression of the rocker. He'll be far beyond safe with the results are revealed tonight on American Idol.
Next up we've got Sam Woolf at 10% and Jessice Meuse at 9% to round out the top 3 finalists. Here's how the rest of the Top 12 predictions breakdown based on your votes here in order of their current ranking at time of publishing:
American Idol 2014: Top 12 predictions
Caleb Johnson
Sam Woolf
…
That final coveted seat in the Top 12 has a tied vote in our poll between Ben Briley and Kristen O'Connor. Only one of them can move on while the other will be sent home. So which one do I think it'll be?
Update: Since publishing we're seeing Ben climb up a point in the poll which leaves Kristen flying solo in the bottom spot.
American Idol 2014: Top 13 elimination
Ben Briley
Kristen O'Connor
Based on performances last night alone I'd say Kristen O'Connor is in trouble. I thought Ben's performance was great, but if he's tied at the very bottom in our poll that's clearly not a widely held opinion. All the same I'm going to go ahead and predict Kristen will be sent home tonight on the American Idol 2014 results show.
Who do you think will be in the Top 12 this week when Ryan Seacrest dims the lights?