Last night on American Idol we watched as the 108 remaining Hopefuls faced the Groups Round in Hollywood Week where many more singers were cut. So who made it through the Groups Round?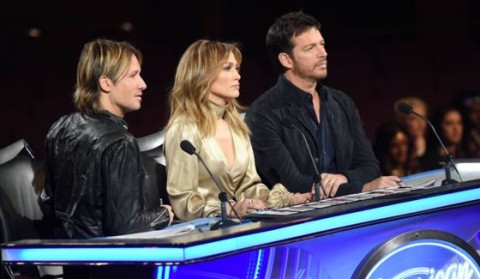 There had already been a lot of cuts in Hollywood's Solo Round when 82 singers were cut in the first two days leaving just over a hundred left to group up and face off. If American Idol 2016 was going to get down to just around fifty singers for its Showcase Round then there couldn't be too many more eliminations between the Groups and the third and final Solo stages of Hollywood.
If you really want to get ahead, then find out who made the top 24 American Idol list this season. We have all the Idol spoilers waiting for you.
During Thursday night's show we saw these singers highlighted as winning the Judges' approval to continue on in Season 15. These were the singers featured and identified by the episode on FOX, so still incomplete as not everyone gets screen time or their name listed in each round. Here is what's likely only half the actual list due to the partial reveals during last night's show.
American Idol 2016: Hollywood Group Round Survivors – partial list
Andrew Nazarbekian
Anatalia Villaranda
Ashley Lusk
Bri Ray
Christian Eason
Colette Lush
Dana Ordway
Jessica Paige
John Klaasen
Joy Dove
Kacye Haynes
Kassy Levels
Kelsie Watts
Kylle Thomason
Lindita Halimi
Lynnzee Fraye
Malie Delagado
Marlena Johnson
Michelle Marie
Sara Strum
Tonie Starr
Reminder, this is a partial list and we'll see more of the other singers during next week's American Idol episodes. For more names, check our Top 51 spoilers list to see who survived all of Hollywood Week and moved on to the Showcase Round.